Click on the image to purchase the pdf copy today for
99cents!
Affaire de Coeur's April Edition!
What's inside:
Article: We are women!! AdC honors women who changed our lives forever
Spotlight On: Interview with author Nia Farrell
Spotlight On: Interview with author C. A. Szarek
Randy Sewell is the "Man With a Camera"
Meet Painted Hearts Publisher and CEO Shannon West
Article: Enhancing Social Media for Marketing Books or Any Business
Reviews, reviews, and more reviews.

We're so glad you've come to visit us. Grab a few snacks, a refreshing beverage, kick back, and relax in your favorite comfy chair. Settle in for some awesome authors and great reading.
The latest Affaire de Coeur book reviews.
We have all of your favorite genres:
Contemporary Erotica Historical Mystery/Suspense Paranormal The Booty
AdC's Bookshelf– Where you'll find the best books, from all different types of genre, for your TBR: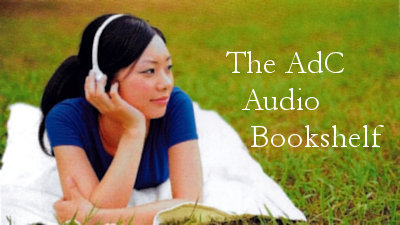 The latest
from our favorite authors!
Author of the Month
C. A. Szarek
Affaire de Coeur's
March Calendar Girl
Sneak Peek C. A. Szarek's
Enchanted Keepsakes
From the world of the Highland Secrets Trilogy! Historical romance author Ashlyn George is an uninspired author. Writer's block plagues her imagination, so her agent encourages her to go on a trip to Scotland that's geared toward writers. She'll try just about anything to put words on the page, since her latest manuscript is overdue. She collides with a blue-eyed hottie that looks just like an old portrait she bought in an antique shop in Inverness. Continue reading
***************************
Check out our most recent blogs and articles:
Pambling Roads ~ Colorado
Pambling Roads brings you to Denver, Colorado where we will meet up with family and enjoy some of the finer fun spots in the Denver area.
Continue reading.
Pambling Roads ~~ Idaho and Wyoming
Pambling Roads, Meeting the Americans continues. Our travels bring us to Yellowstone National Park and Old Faithful! We met people from all over the world and from all over North America. There wasn't one moment when we weren't rubbernecking to see everything we possibly could. I call Yellowstone the Animal Kingdom of the West. continue
***************************
Interested in being a guest reviewer or staff reviewer for Affaire de Coeur magazine?Guidelines
Our author's page is a list of over 300 authors we have reviewed.
Blog with us at The Scratching Post.
The AdC Resources page is available for our readers and authors. If you work in the publishing industry, an editor, PR, agent, or publisher, and are interested in being added to our resources page, please e-mail us and let us know. We will gladly add you to our page.
Having a good year? Want to help those in need? Give a helping hand and visit our Helping Hand's page.
The Bookie Jar is Back!! Who stole the bookie from the Bookie Jar? Who me? Not me!
We've got SWAG from Romancing the Smokies. Compliments of Donna Wright and her authors who added their goodies to the bag! We're giving them away. That's right – giving - and no shipping fees either! Click on the Bookie Jar for a copy of a free book from our Bookie Jar!
Thank you for visiting Affaire de Coeur
AdC's Bookshelf || Advertise || Articles || Author Interviews || Author List || Contact Us || Conventions/Conferences || Meet the AdC Staff || Resources || Subscribe || The Scratching Post Blog
Corporate Office: 3976 Oak Hill Rd. Oakland, California 94605